SIR WALTER HISTORY

Sir Walter Chevrolet Company is a family-owned and operated dealership spanning four generations. We have called Raleigh home since 1928 (yes, nearly a Century!). In fact, Sir Walter Chevrolet Company was the very first Chevrolet dealership in Raleigh when we opened our doors in the Sir Walter Fire District on October 1st, 1928 (above, left). We moved to our current location at 8501 Glenwood Avenue in 1997 after spending 69 years in the heart of downtown Raleigh, an effort aimed at giving us the ability to serve more customers in the greater Raleigh community. We recently remodeled this facility to accommodate a 21st-century buying experience, including a state-of-the-art showroom and a completely upgraded waiting area for our service customers. Our long-time dedication to the Raleigh community as well as our commitment to our employees, customers, and innovation have all contributed to helping us maintain a healthy business for 87 years. Thank you for your support!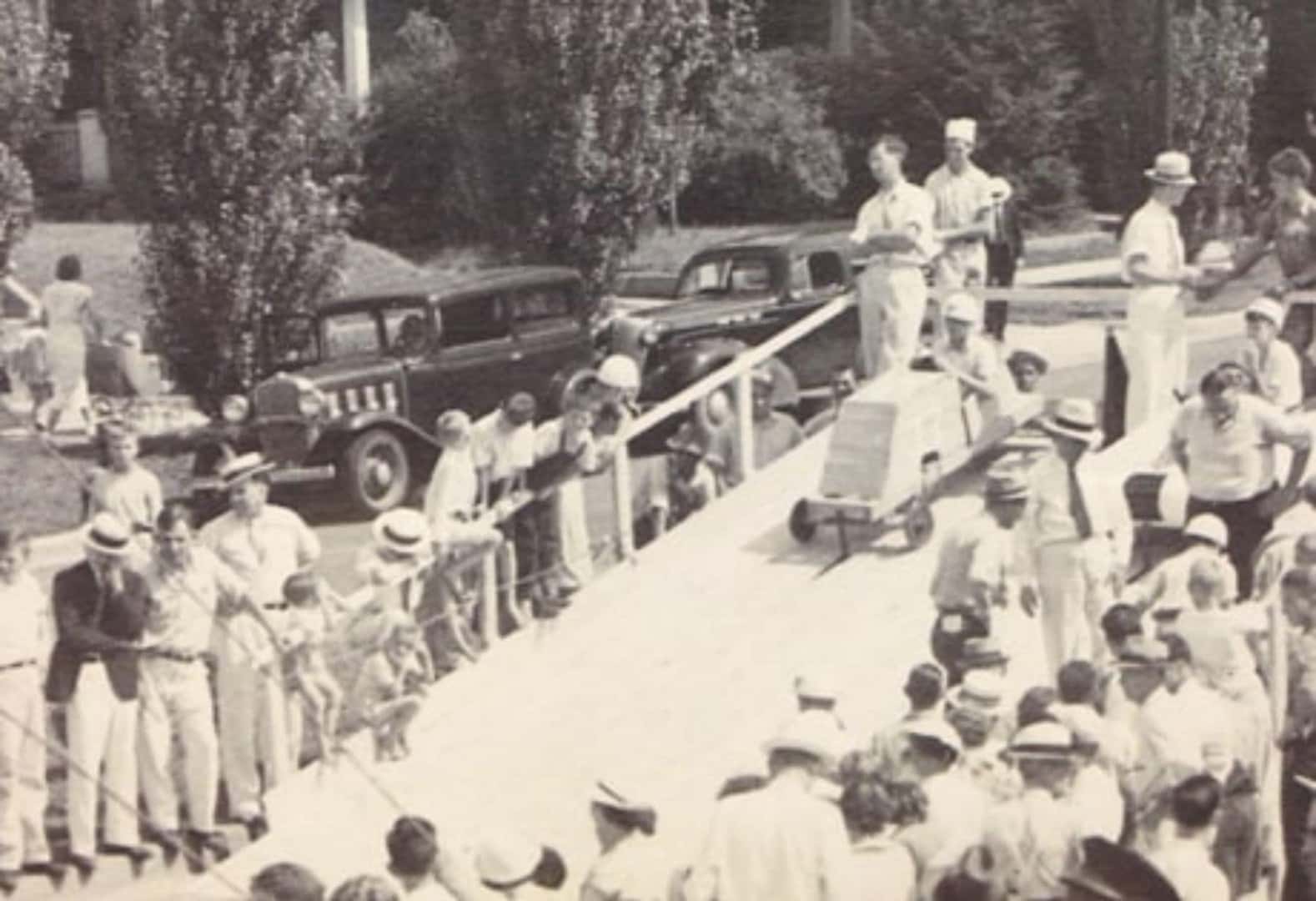 In the Summer of 1936, Sir Walter Chevrolet Company sponsors the Soapbox Derby on Glenwood Avenue downtown. Today, Sir Walter is proud to be the sponsor of The Derby, which is being brought back to Glenwood South in October of 2015!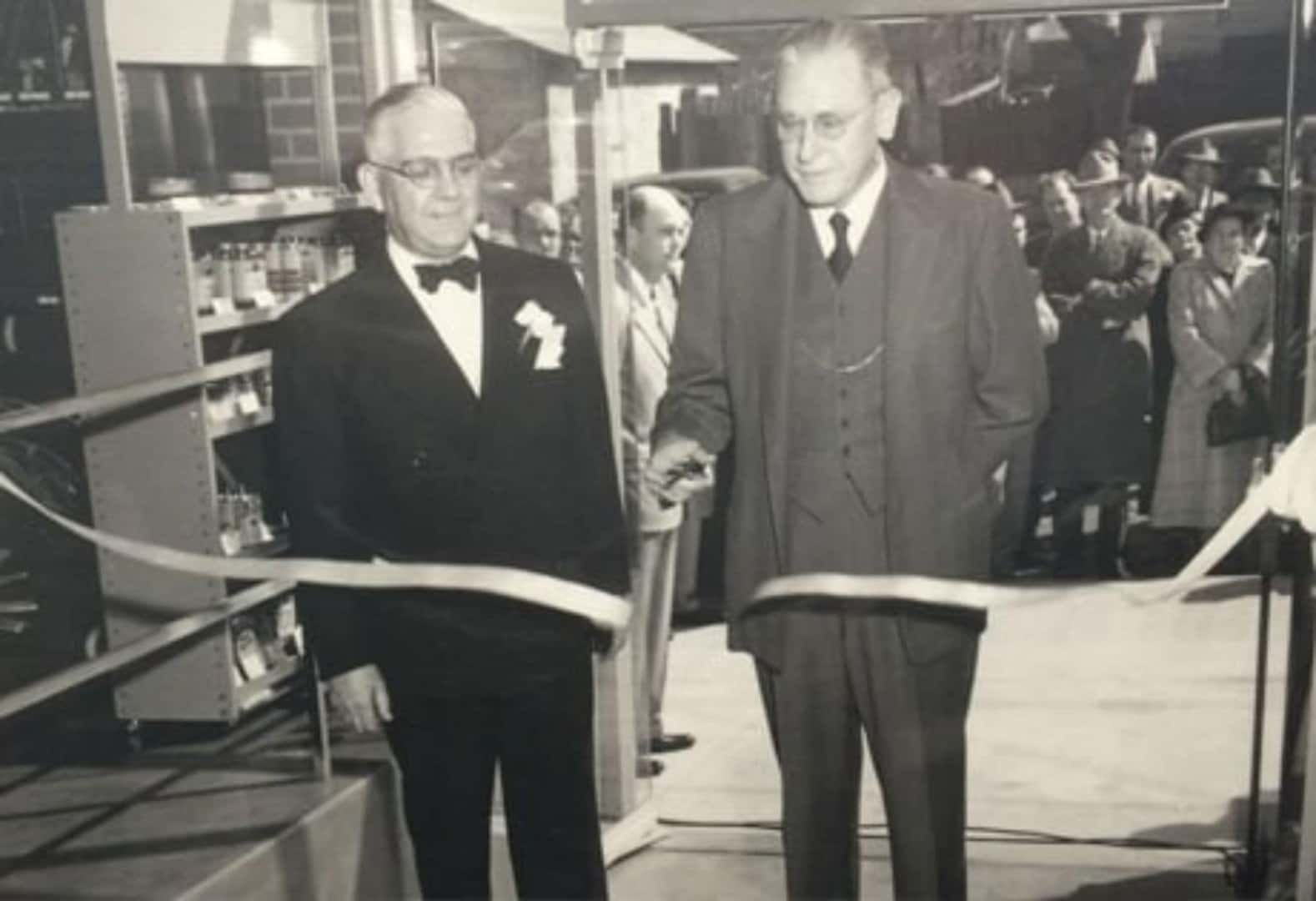 In the Fall of 1950, Frank R. Anderson Sr. and Raleigh Mayor P.D. Snipes cut the ribbon at Sir Walter's new main downtown location on the corner of South McDowell and Lenoir Street (now the Red Hat Amphitheater).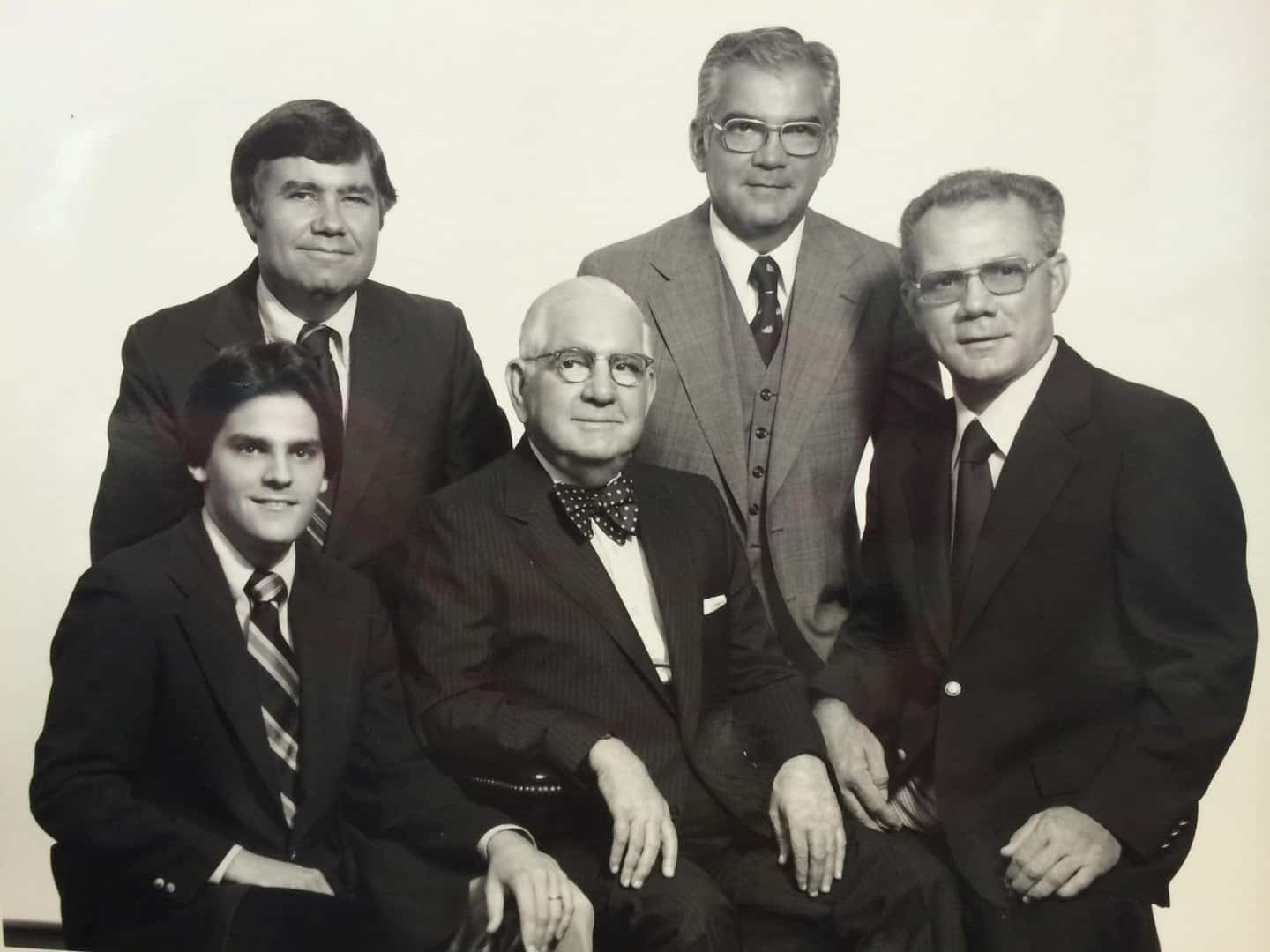 In 1990, George Anderson (seated left) assumes the role as dealer of Sir Walter Chevrolet Company, succeeding his father, Frank R. Anderson Jr. (standing 4th from left) and grandfather, Frank R. Anderson Sr.(seated, middle).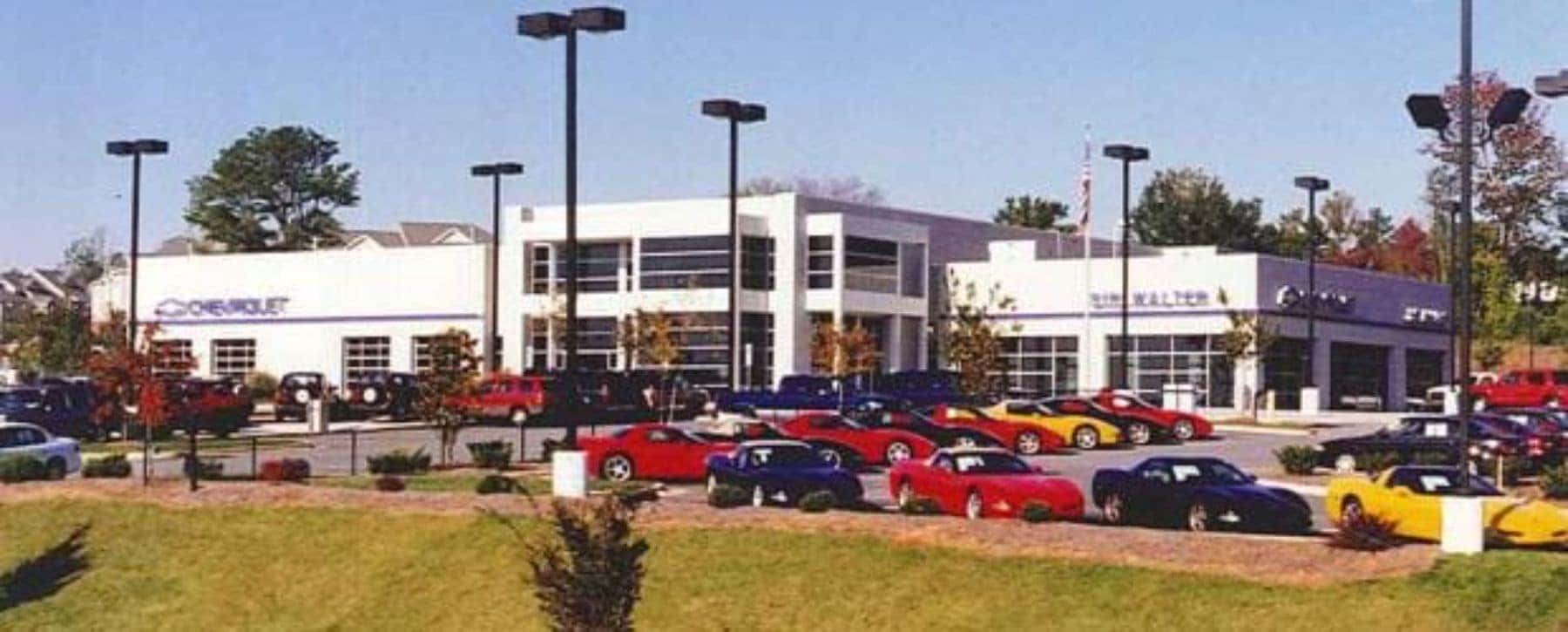 In 1997, Sir Walter Chevrolet Company moves to it's current location on 8501 Glenwood Avenue in Raleigh to help us better reach the expanding Raleigh community. With our close proximity to RDU, we like to say we are located right in the 'heart of the Triangle'. Our location has helped us develop a great relationship with the thriving Brier Creek community as well.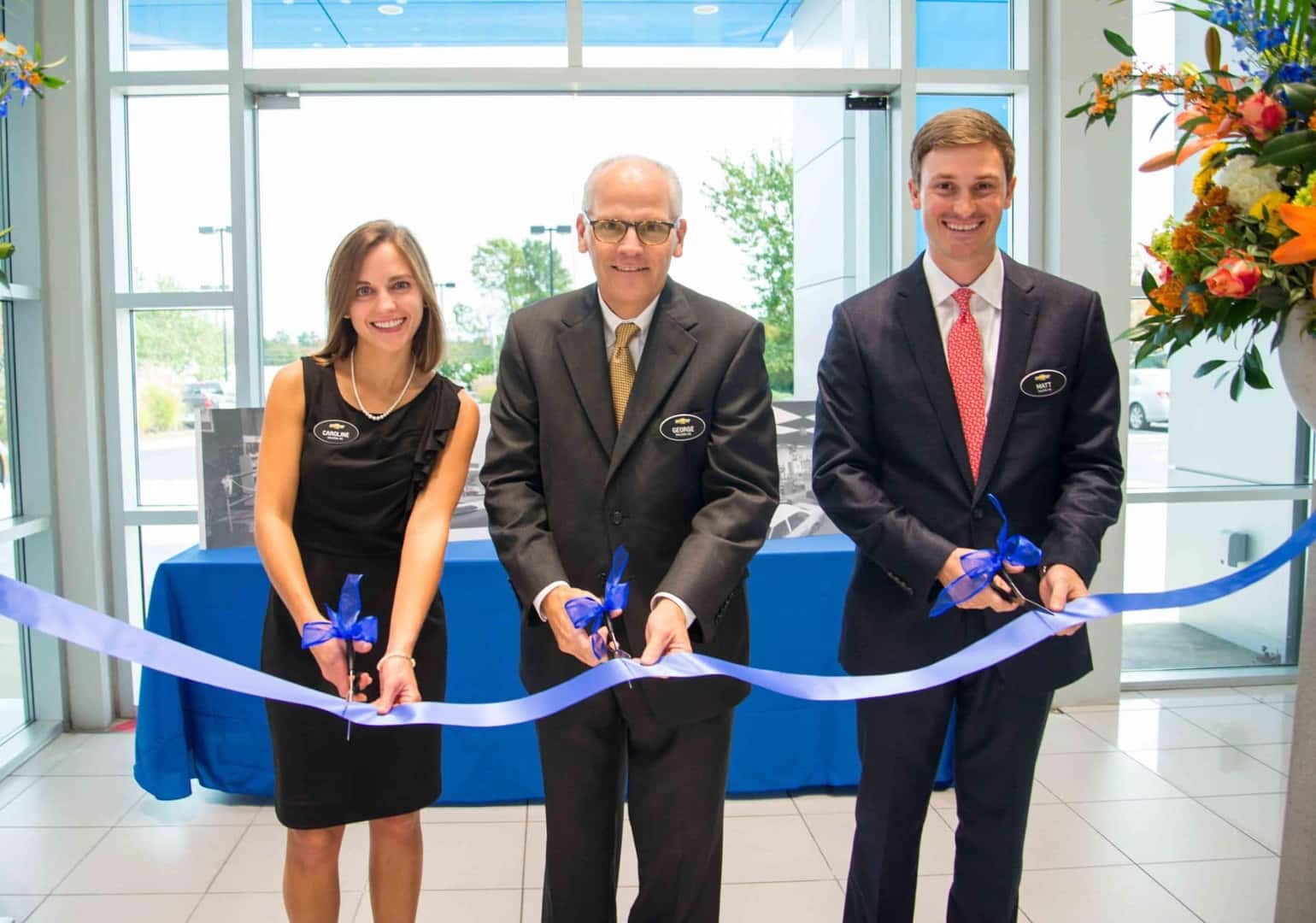 3rd generation owner George Anderson (center), his daughter and Community Outreach Director Caroline Birckhead (left), and her husband and General Manager Matt Birckhead (right) cut the ribbon on the remodeled Glenwood facility in October of 2014.