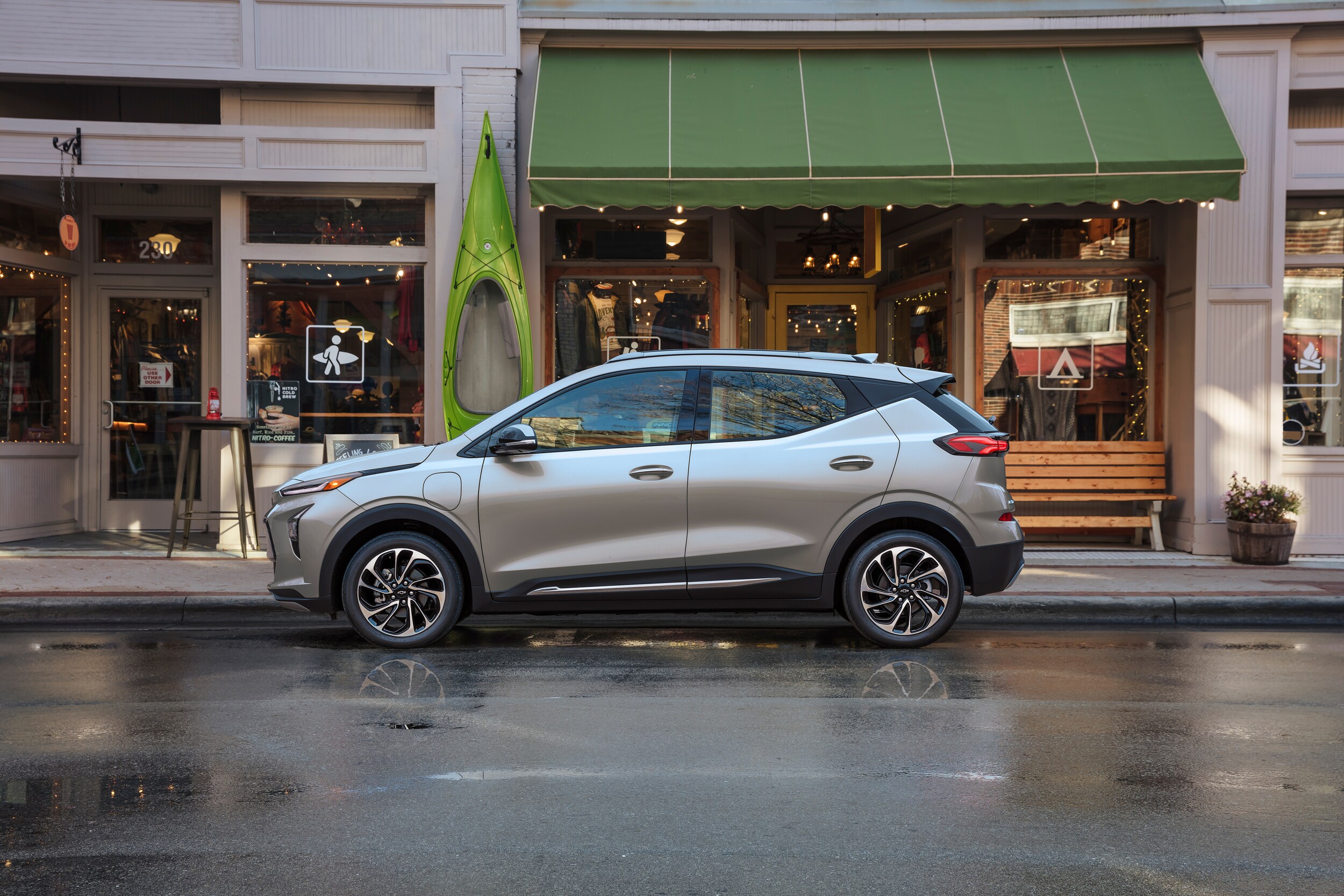 Electric driving is the future, and Chevy is leading the way with confidence. Chevy has been making electric cars for some time now, but new for 2022 is the introduction of the all-new Chevy Bolt EUV. This compact electric car is modern, affordable, and will be a joy to drive. While it hasn't arrived at Sir Walter Chevrolet, we know a few of the details that we can't wait to share with you. If you've been waiting for the right time to make the switch to all-electric driving, we think you'll want to continue reading to learn more about the 2022 Chevy Bolt EUV.
A Brighter Future Designed Around You
The 2022 Chevy Bolt EUV is sleek from the inside out with simplistic design features. You'll love the functional illuminated charge port that not only makes it easy to plug in at night but is sleek when functioning.
You'll never have to stop for gas ever again, and on a full charge, the new 2022 Bolt EUV can offer an EPA-estimated 247 miles of driving range! This is what an all-electric future is all about.
One of the most exciting features the new Bolt EUV offers is an available Super Cruise™ Hands-Free Driver-Assistance feature. This feature allows you to let go of the wheel on compatible roads, and your Super Cruise features will lead the way. These new features use advanced technology like LiDAR mapping to move forward safely.
The 2022 Chevy Bolt EUV comes standard with Adaptive Cruise Control, that when working with Super Cruise™ can take any driving situations to new heights in confidence and safety.
Additional features include Energy Assist, One Pedal Driving, and Regen on Demand™.
To learn more about the arrival of the new 2022 Chevy Bolt EUV, make your way down to Sir Walter Chevrolet in Raleigh, and we'll happily assist you.