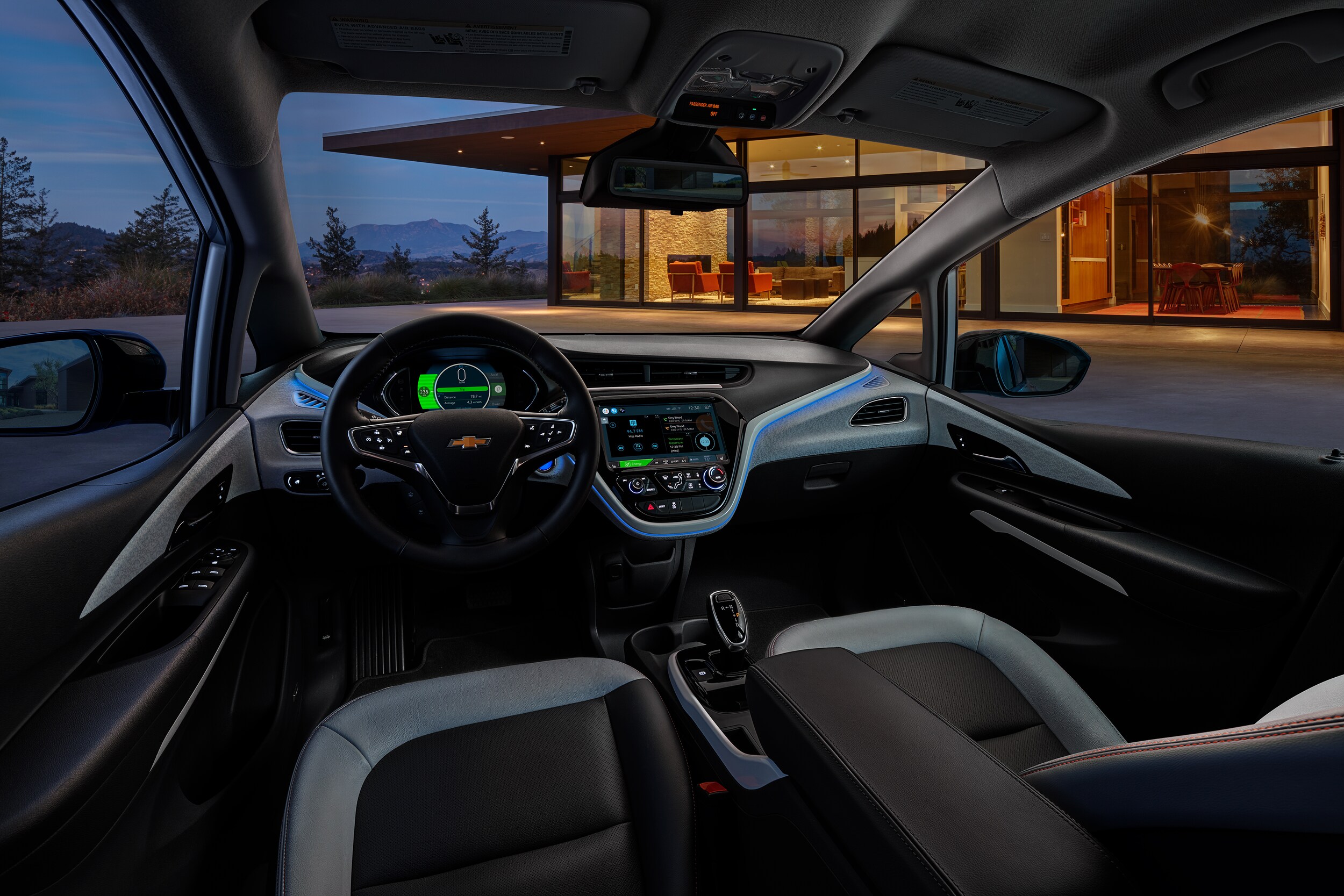 There are more electric vehicle options than ever before, and we believe that we have one of the best at our Raleigh Chevy dealer. The new Chevy Bolt EV is a terrific electric vehicle thanks to its engineering, but the design and features also play key roles in making your experience in this EV even better. It has an impressive range on one charge, a sporty feel, and exceptional value, which we all know are traits that car shoppers in the area consider. Read on for more 2021 Chevy Bolt EV details!
Why Make the New Chevy Bolt Your Next Electric Vehicle?
Adaptability is key in the 2021 Chevy Bolt EV. This electric car has a compact exterior, but plenty of space in the cabin, which specs such as the 55.4 cubic feet of max cargo space help to highlight. Every new Chevy Bolt EV for sale at our dealership shares the same engineering, so you can expect a range of over 250 miles on one charge in this electric vehicle and a 0 to 60 time of just 6.5 seconds. There is a lot of space for five passengers to stretch out in this EV, and it's easy to adapt the cabin to meet your needs as they change from trip to trip. Plus, throughout every drive, you can expect modern smartphone connectivity technologies, comfort features, and safety systems that provide you peace of mind as you handle your commute!
Contact Us to Learn About This Electric Vehicle for Sale in Raleigh!
We loved when the Chevy Bolt EV arrived at our dealership, and we have enjoyed each new model year for this electric car. We hope the info above is helpful, but if you'd like some more details or know that the 2021 Chevy Bolt EV is the electric car for you, be sure to contact us today!